June 12, 2021
Alloinyx stays versatile and delivers three new songs. Da Grind and The Veteran are four to the floor bangers with a gazillion of experimental effects. Crammed on the other hand is again one of those Alloinyx songs that sound like a mix of Hip-Hop and... late 70s Rock? Live electric bass and guitars, piano, synths and an Autotune break - well, maybe it's best you listen to this madness yourself... ;-)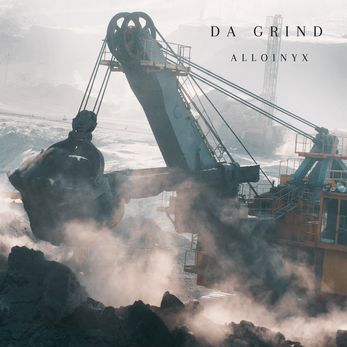 February 12, 2021
Berlin is covered with snow at the moment but Alloinyx brings you some heat:
An easy groove and live Rhodes piano sounds make Alloinyx's new release Sunshine Skyway the perfect soundtrack for an (imaginary?) cruise to a sandy beach. The B-side Sub Terrania on the other hand is perfect underground DJ food and features those dark Berlin techno bunker shock waves that will make your pant legs vibrate. ;-)
Click here or on the pic below.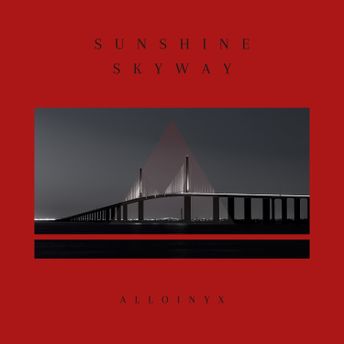 June 25, 2020
Alright everyone the new single is out.
Click this link and check out The Tunnel and the B-Side Test Your Mind on your preferred online platform.
Special thanks to Jonathan Mühlhause for the beautiful cover shot!
Have fun and thanks for listening!!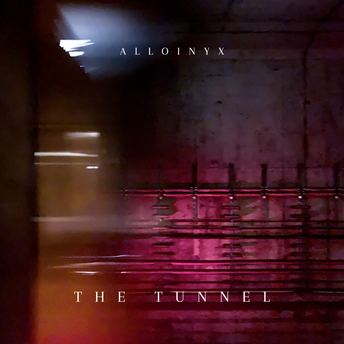 March 18, 2020
Here is a little Deep House DJ-set for all of you. Enjoy, stay at home, take care & stay healthy.
December 27, 2019
Alloinyx's new single RC Gliders is now available in every digital music store and on every streaming platform!
You can buy or stream it here. Thanks for your support!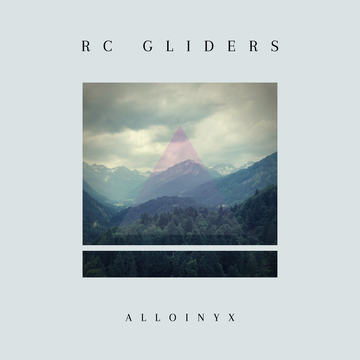 December 13, 2019
 The new Alloinyx Single RC Gliders will be released on December 27, 2019.
It will contain two songs.
May 30, 2019
Alloinyx will support a little Open Air called DiveRcity @ Stadtpark Lichtenberg organized by Berlin based teenagers from a youth center in Marzahn.
Get all the info here and come by to dance with us.
April 04, 2018
Alloinyx's new album "Operate" is now available in every digital music store and on every streaming plattform!
Get excited, click HERE or take a quick listen over at the music-section of this website! ;-)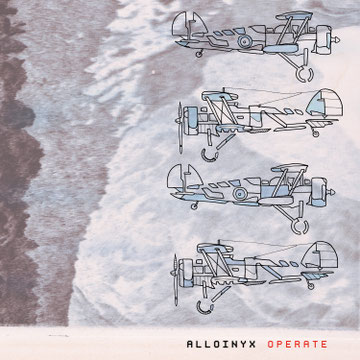 February 21, 2018
On February 23, 2018 Alloinyx will be playing in his hometown Berlin @ Panke
FB-Event: Cartel Connections: Session Two
August 11, 2017
Alloinyx has a new Instagram-account:
April 30, 2017
Alloinyx in Switzerland:
May 13, 2017 - Zürich (CH) - Schiff "Stäfa" (GZ Wollishofen, Bachstr. 7)
August 08, 2016
Alloinyx is featured on Club Tools Vol. 9 (Le Club Records) with his new track Activate.
Get it here:
January 10, 2016
Alloinyx with a new remix of M.A.N.D.Y.'s Gizmo.
Free Download here:
November 14, 2015
New "Corridor Mix" ready for free download.
Cover-Photography by Simon Tiffin-Richards.
July 25, 2015
The EP Insert Coin is now uploaded on Youtube:
April 13, 2015
New DJ-Mix online - free download:
March 20, 2015
The EP Insert Coin is now available on any online music platform including iTunes, Beatport, Amazon and Spotify!
Check out all five songs below:
March 12, 2015
Welcome to Alloinyx's new website!
New EP Insert Coin coming Friday, March 20, 2015!